Accelerate your innovation process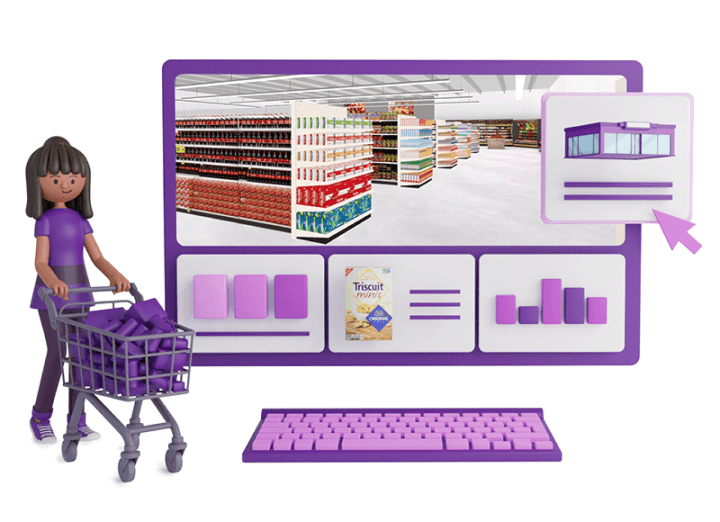 Build your lab, no space or inventory necessary
Create and customize your own VR stores from front-end layouts to category aisle planograms. Establish your innovation lab faster than ever before in hyper-realistic virtual store environments with product, signage and fixture models maintained in ReadySet.
Test your ideas anytime & anywhere
Quickly and cost-effectively study shopper behaviors utilizing eye-tracking that instantly generates accurate data. Your virtual reality marketing research will yield go-to-market solutions before investing in physical implementation.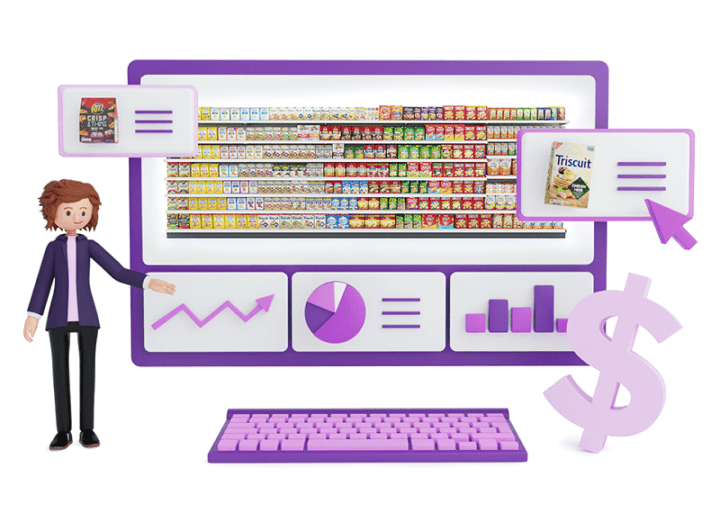 Be first to the solution & share it like nobody else
An accelerated innovation process allows you to more quickly identify in-store solutions that achieve greater results. Impress retail partners and bring your shopper approved ideas to life through engaging, advanced VR innovation and collaboration.
Virtual Workflow, Real Profit: The ROI of VR in Retail, CPG and DG Manufacturers
Wondering how virtual reality can revolutionize revenue generation for the retail industry? Eager to find concrete examples of return on investment (ROI) to support your VR pilot? Look no further! Dive into our comprehensive guide, where we unveil ways manufacturers and retailers are reaping the benefits of VR processes. Download our free guide today!
Empower more efficient teams
ReadySet allows Category Managers to understand first hand what shoppers are doing and why, so they can provide accurate and trustworthy recommendations.
Your Shopper Insights Team will have the autonomy to instantly gather accurate data and quickly understand the end-to-end consumer journey with our vr software for customer insights.
Our VR software for retail accelerates the innovation process through better collaboration and efficiency which allows innovation teams to get ideas and products to market faster.
ReadySet's advanced innovation technology generates robust analytics and compelling visuals, so Sales Teams can present superior ideas and products to retailers.
Do it all with an immersive VR experience
Shelves & Planograms
Experiment with shelving and assortment to create ideal planograms.
Displays & Signage
Use VR software for retail insights into which displays are noticed, understood & drive sales.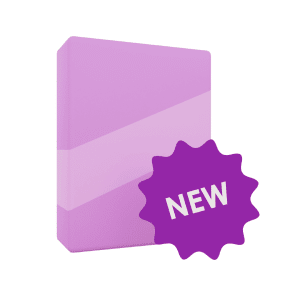 New Products
Test new product packaging or location and gain shopper insights.
Package Design
Identify packaging that gets noticed, liked and leads to a purchase.
Shopper Insights
Use our VR software for customer insights on the end-to-end customer journey.
Collaborate & Engage
Facilitate partner collaboration and present experiences that impress stakeholders.
Related Products
Recognize product substitutes and complements in the buying process.
Promotions & Sales
Use high end VR to test promotional scenarios and understand their impact on sales.
The Front End
Design and optimize the ideal front of store in an ever changing environment.
Competitor Comparison
See how your products perform compared to top competitors.
Pricing
Evaluate the impact pricing has on shoppers' perception of value.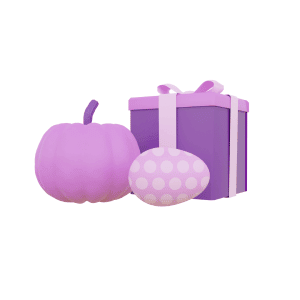 Seasonal Studies
Test seasonal products and layouts to identify the optimal assortment.
"ReadySet's VR solution makes the whole shopper research process faster, easier, and more efficient than ever before. It has enhanced our ability to generate realistic and reliable data that our CPG clients need, while also accommodating for tight deadlines and budgets."
Mike Moussallem
Partner
Explorer Research
Learn how ReadySet can achieve your organizational goals and identify a plan that fits your needs.
All of your products and the products you need will be modeled by ReadySet in our extensive 3D product library.
Begin planning, building and testing your retail solutions using a more efficient 3D VR process.
Use your virtual reality market research to formulate retail solutions that sell.
Are you ready to get started?